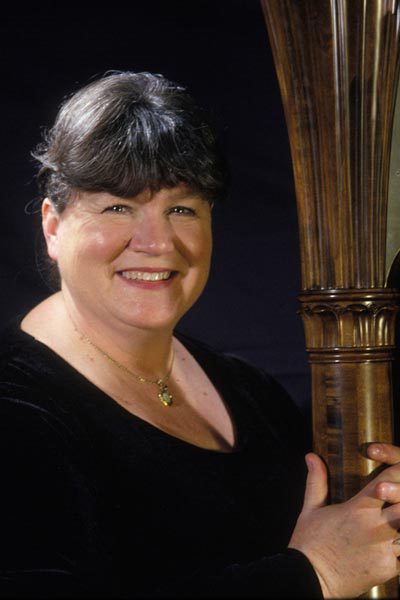 Mary Dropkin- Founder and Director
Mary Dropkin received her Bachelor of Music degree in Harp Performance from the University
of Southern California, where she also did graduate work. Her principal instructors were Grace Follet, Susann McDonald and Dorothy Remsen.

Mary is the principal harpist for the Desert Symphony, the Redlands Symphony, the Riverside County Philharmonic, and the San Bernardino Symphony, all professional orchestras in the Inland Empire area. She is also a regular sub for the Pacific Symphony, both as principal and second harp. She is also an active chamber musician throughout the Inland Empire and Los Angeles areas.

In addition to maintaining a large teaching studio at her home in Claremont, Mary is also the harp instructor at Pomona College. Cal State San Bernardino and the University of Redlands, where she is also the director of the University of Redlands Summer Harp Camp. Mary is also the founder/director of the LA Harptette.